A series of aerodynamic and acoustic wind tunnel experiments are being performed on a 1/4-scale high fidelity replica of a Gulfstream G550 aircraft nose landing gear at the University of Florida Aeroacoustic Flow Facility (UFAFF). Experiments consist of the analysis of model surface pressure measurements and flowfield velocity via laser Doppler velocimetry (LDV), noise source localization maps via beamforming using a large-aperture microphone array, and the determination of far-field noise level spectra using a linear array of free-field microphones. The objective of this study is to determine the mechanisms of nose landing gear noise and to explore potential noise reduction schemes.
LDV Techniques: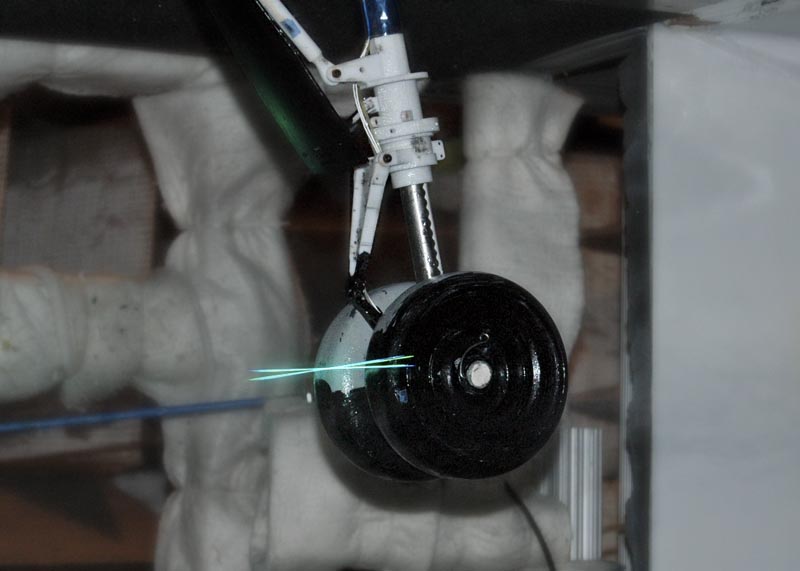 Illuminated LDV probe volume downstream of nose
    landing gear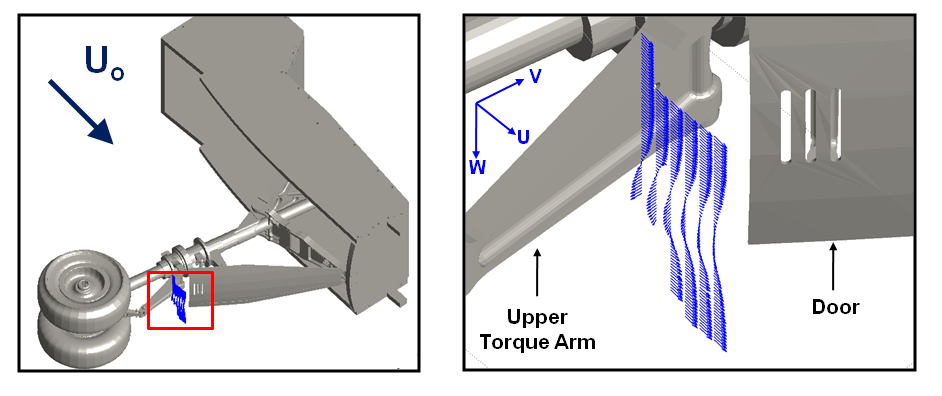 Isometric view of nose gear model.        Close-up view of wake velocity profile.     
Noise Source Identification Techniques: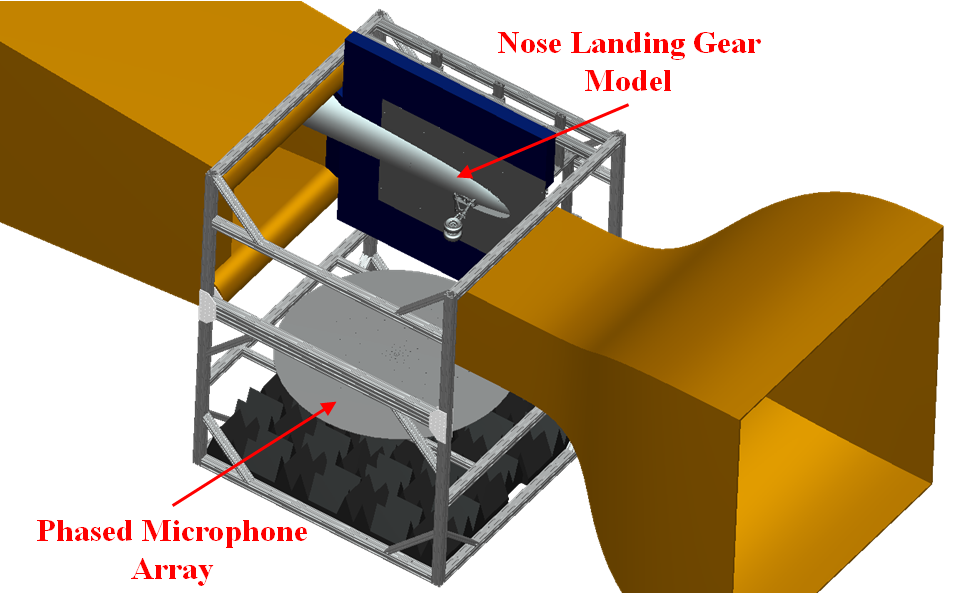 Beamforming testing configuration within the UFAFF.
                     Fully-dressed model                                Partially-dressed model
                    Beamforming results for different model configurations